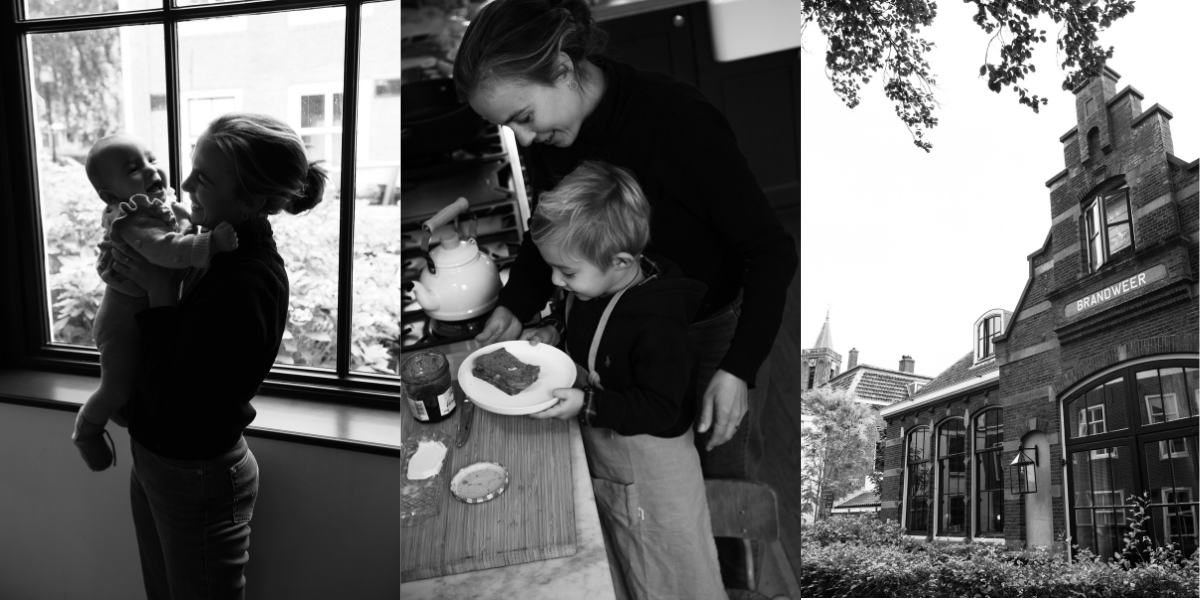 Madelene In Her Old Firehouse
Meet Madelene. She lives with her husband Brian, 3 kids: Beau, Emma-Sophie, Phileine and their dog Ramon in an old fire station converted into a house in the middle of the charming village Loenen aan de Vecht. She is the owner of Atelier 84 and hosts sewing lessons for kids and grown ups in her creative studio at home.
Madelene invited us over to have a look around and we fell in love with her interior right away! 
Let's have a closer look inside and join us in this hometour.
A family home
From the moment you step inside this spacious house, a sense of comfort and belonging washes over you. A generously-sized kitchen beckons for culinary adventures and baking sessions with the kids. Picture the cozy fireplace, complete with dog Ramon nestled in his basket, and a long dining table perfect for hosting family gatherings. It's a scene of joy with children's laughter echoing through the house.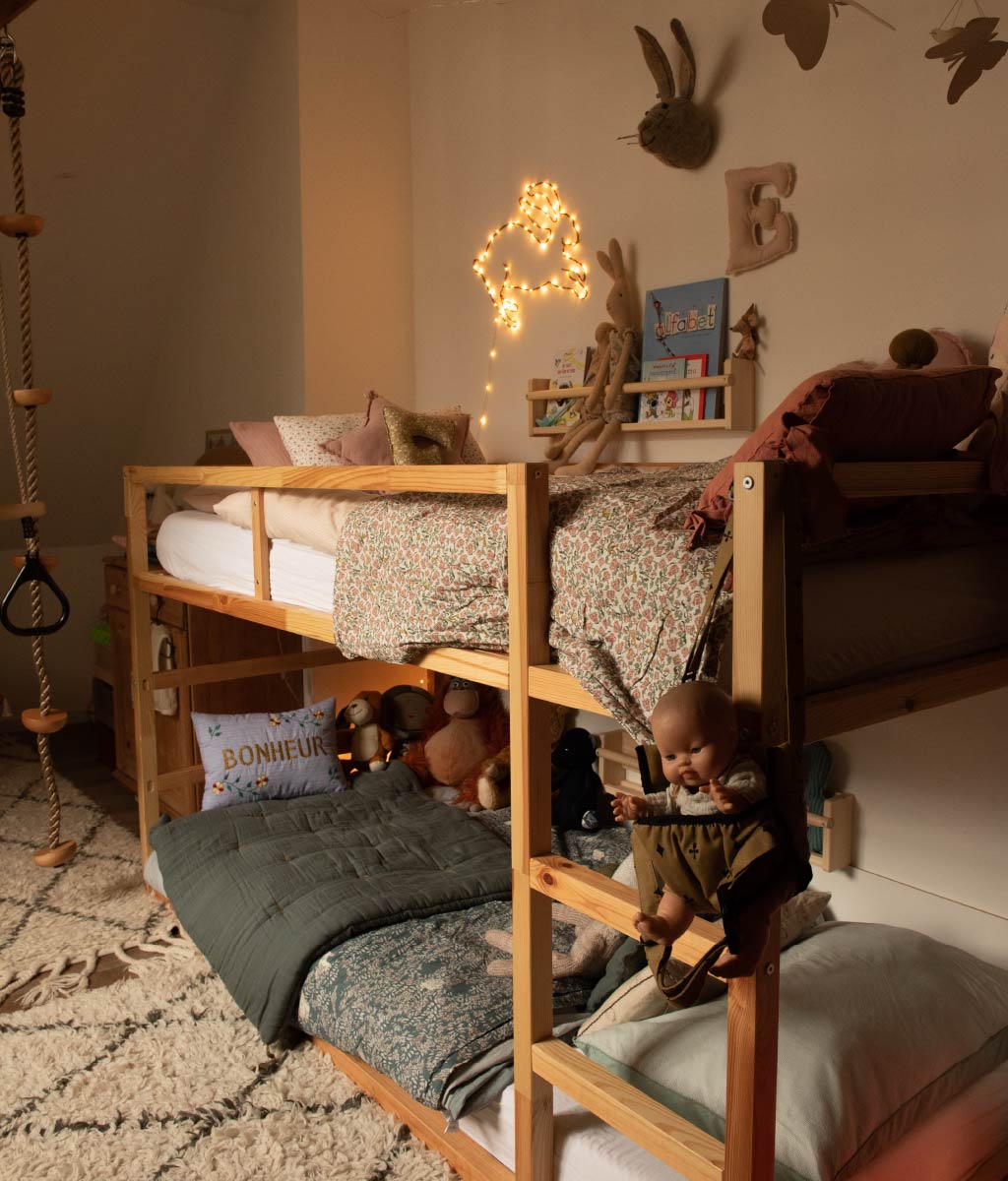 Creating the perfect shared space: Brother and Sister in a rooftop room
Imagine a charming rooftop room where a brother and sister share their space. Nestled within it, a cozy wooden bunk bed adorned with soft linens and cushions, inviting them to snuggle in comfort. Keeping their own style and needs, this shared room stands as a harmonious whole, exemplifying an ideal arrangement for both boys and girls.
Something Blue
All time favourite Fauna Forest print of Garbo & Friends mixed with blue and grey linens. This is the bed of Beau, sharing his bed with Artis de Partis.
Time to Play
Incorporating a compact desk in this room, along with a selection of books and wooden toys, creates an inviting space for kids to play and unwind before bedtime.
Artiste de Cirque
Having gymnastic rings in your child's room will transform them into little circus performers.
Dress Up
Our metal clothes stand represents one of our ifirst designs, and we're immensely grateful to witness them adorning the charming kids' rooms within our community. Whether you're showcasing everyday attire, dressing up outfits, or festive ensembles, this versatile stand accommodates it all and adds an aesthetic delight to your space
Shop Emma Sophie's Room
Being the oldest among three siblings comes with certain privileges, and one of them is claiming the coveted top bunk of the high bed. Draped in an array of blankets and pillows, it transforms into a snug haven.
And if you're wondering about her favorite animal...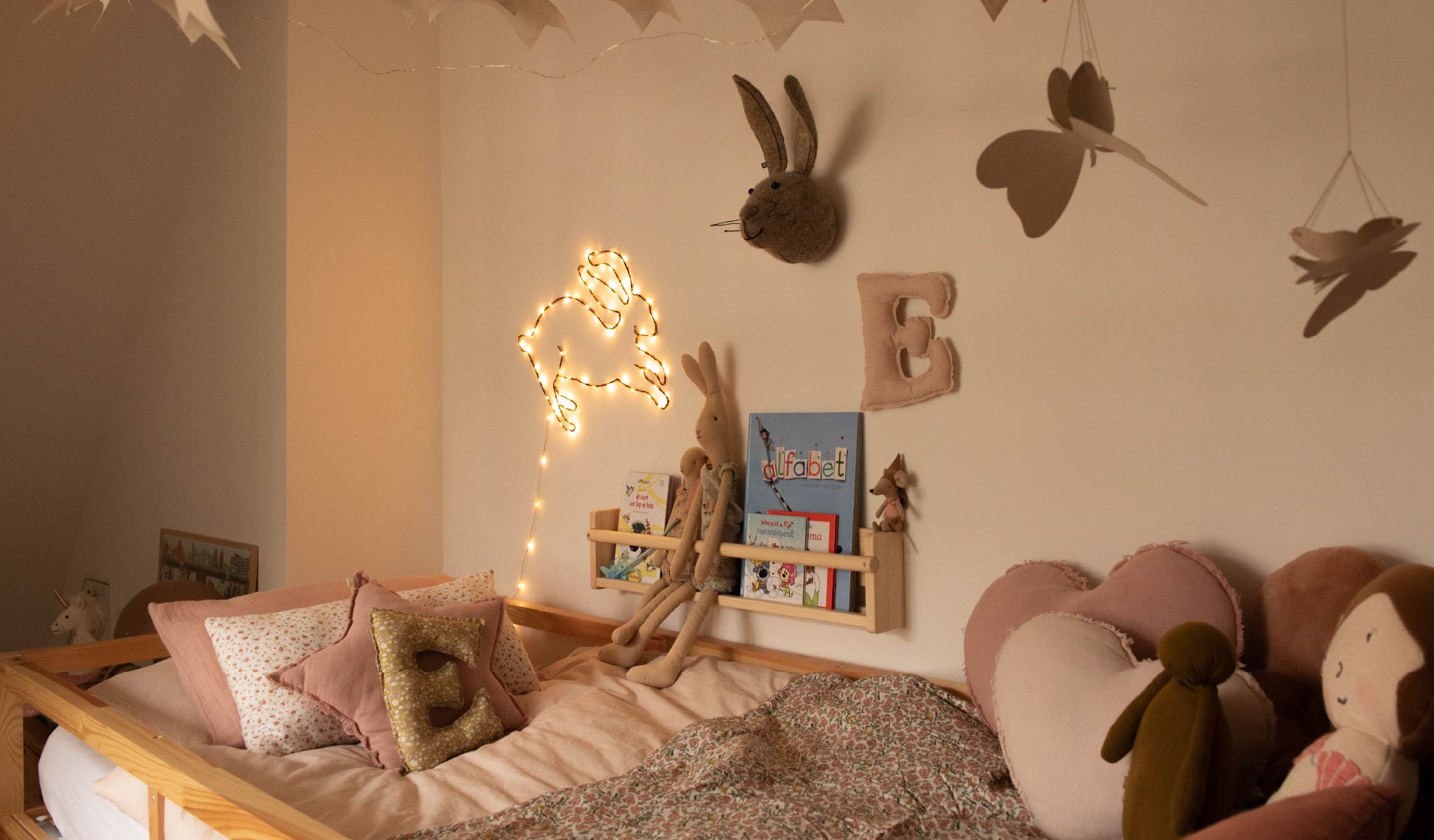 Quick view

Animal Head Mini Hare

Regular price

Sale price

€39,00
Quick view

Lighting Hare Black

Regular price

Sale price

€150,00
Quick view

Classic Pigmee Doll Pale Blue

Regular price

Sale price

€45,00
Quick view

Linen Duvet Cover Craie

Regular price

€95,00 €249,00

Regular price

Sale price

€95,00 €249,00
The most dreamiest place of the house
Who says every child needs a separate room? Little Phileine shares her bedroom with her parents, and we believe she wouldn't have it any other way, considering the sweet and dreamy corner she calls her own. Adorned with a fresh white crib dressed in dusty pink bedding, this cozy space reminds us all to cherish those precious moments of childhood.
Stay forever young, little one...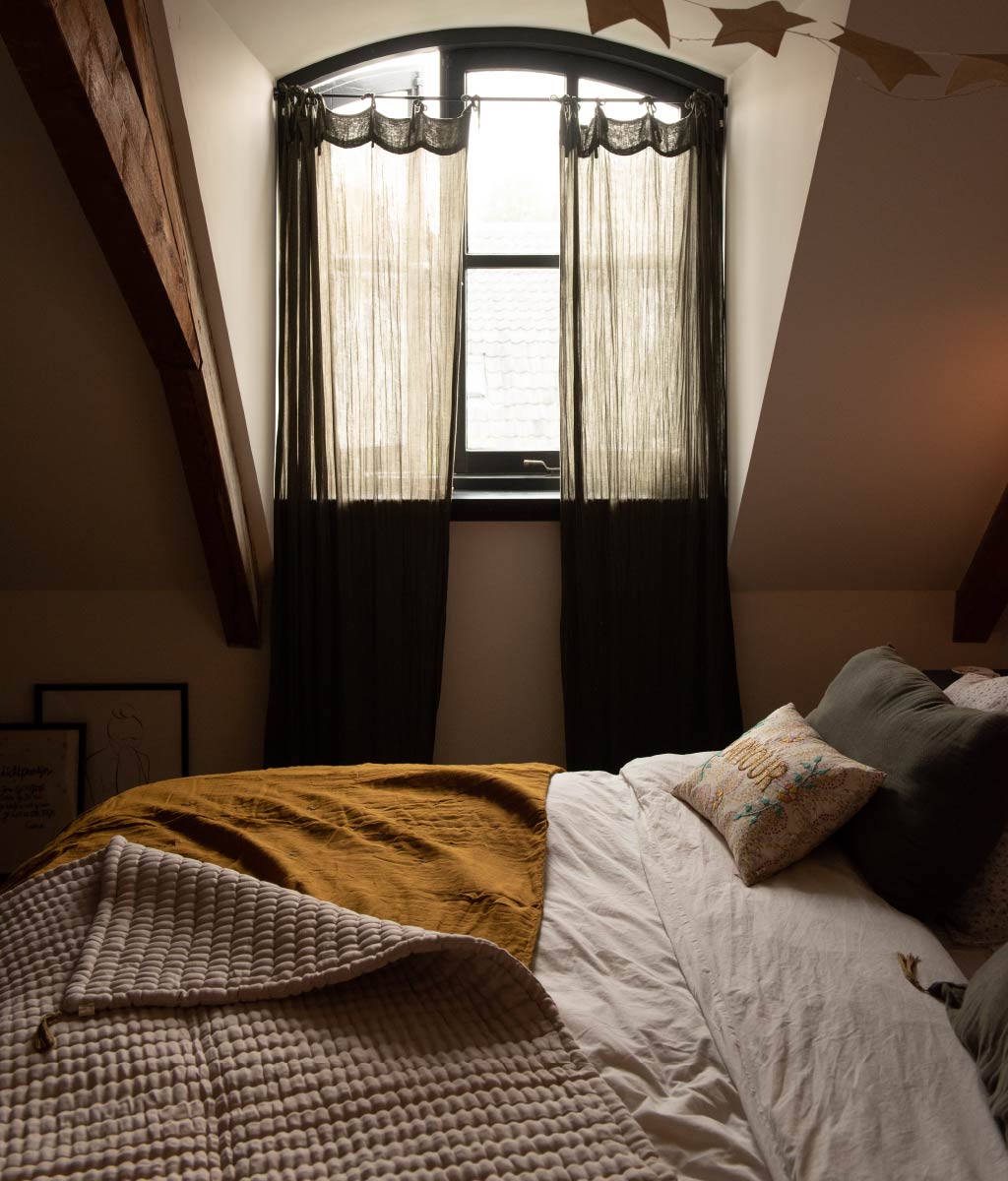 The Parents Room
On the other side of the halway Brian and Madelene share their room with the youngest member baby Phileine.
You can tell they are a huge fan of Numero 74, and so are we. The organic cotton blankets with linen duvets are a great mix and match here to create a warm inviting space for everyone.
welcome in
The Bathroom
Nestled downstairs in Madelene's charming atelier lies a unique bathroom. Initially intended as a bedroom when they first moved into their home, plans have since evolved. Nowadays, with everyone sleeping upstairs, this spare room, complete with a bath, has been reinvented into Madelene's creative workspace and a weekend retreat spa.
Bubble Bath
Oh if you only could smell the products of Minois Paris you were sold already... WIth it's natural ingredients a pleasure to use for the entire family.
Atelier 84
Madelene offers sewing lessons for children, with a primary emphasis on crafting dolls and other delightful kid-friendly creations. Step into this inspiring and visually captivating creative workspace that serves as a true feast for the eyes