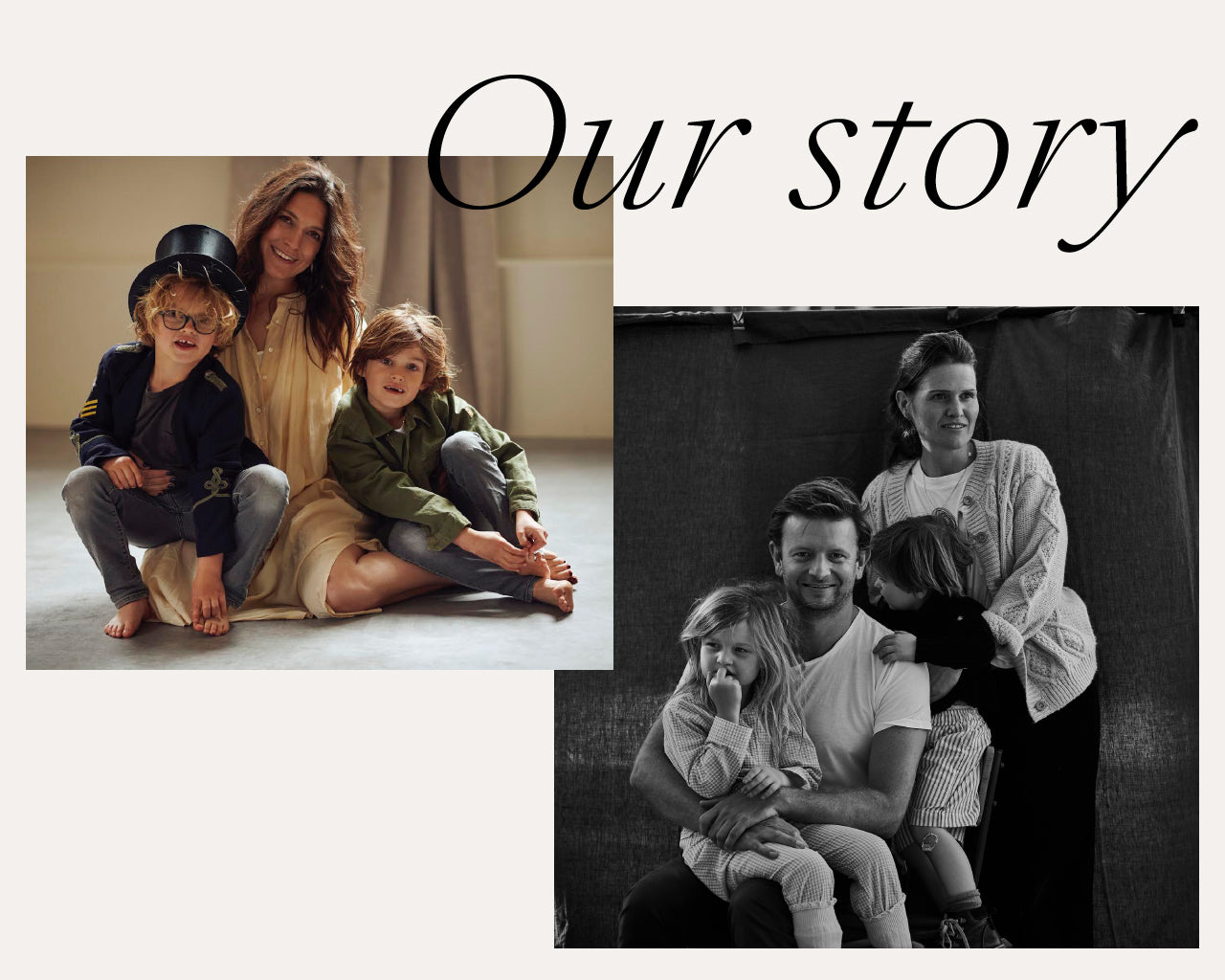 Welcome to The Archive Store, a passion project brought to life by Anna and Martine back in 2015. Born out of a desire to curate an outstanding collection for you and your little ones, The Archive Store is not just a store; it's interior magic. Our founders have meticulously blended contemporary and designer pieces with exclusive, handmade treasures, curating a timeless assortment that transforms your home into a magical place.
Our Store
Step into our world, where each category reveals a carefully gathered collection of baby and kids essentials, interior musthaves and exclusive gifts. Our collection isn't just a selection of items; it's an archive, meticulously dedicated to those who appreciate the art of gathering. Lose yourself in the unique and refined pieces that transcend time, and rediscover a childlike sense of wonder.
See what's NEW & TRENDING
Hazel & George
At The Archive Store, we take joy in the pursuit of quality in everything we do. Our commitment extends beyond the realm of retail; we strive to create enduring products that become small legacies, cherished by families for generations. Amidst the array of incredible brands we feature, we take pride in producing and sourcing our own products. Introducing our exclusive label, Hazel & George, where we focus on designing fewer pieces of better quality, designed to last a lifetime. Discover our signature items like the Metal Clothes Stand, Golden Initials, Merino Wool Baby Blankets and 100% French Linen.
Hazel & George Signature Pieces
Whether you're in search of baby or kids essentials, furniture, lighting, decoration or unique gifts, The Archive Store is your haven. Immerse yourself in a world where each piece tells a story, and every detail is an ode to timeless grace. Explore, discover, and embrace the allure of The Archive Store - where the past meets the present, and every moment is a celebration of style.