A Step by Step guide to
Setting up your crib or cot
Your baby will sleep a lot in those first few months, so you want to make sure your little one feels calm while trying to fall asleep. Create a little nest that's soft and comfortable and will make your newborn feel snug and safe. Let's start with one of the most important things, the bed for your baby.
The Lola Crib
The Lola Crib is a stylish and modern addition to your nursery. This exquisite crib is designed with a filigree metal frame, creating a visually light and almost floating appearance, making it the perfect baby bed for a contemporary living style.
The crib is crafted with precision and features small feet made of sturdy mango wood, ensuring even and gentle floor support for your little one. Safety and stability are a top priority, and this crib delivers on both fronts. The firm laced leather straps provide additional reinforcement, while a thin wooden floor connects the main body to the delicate yet extremely stable underframe with concealed screws, giving you peace of mind while your little one rests.
Shop here
The steps
Step 1: The bed protector

Step 2: Fitted sheet

Step 3: Flat Sheet

Step 4: (Woolen) blanket

Step 5: Decoration

Step 6: Decoration
To make up your newborns bed start with a bed protector. The mattress protector goes on top of the mattress, underneath the regular fitted sheet. Cocoon's breathable and waterproof mattress protector is a comfortable and discreet solution to protect the mattress from any nightly accidents. The mattress protector is very comfortable to sleep on due to the its unique combination of untreated cotton flannel and breathable membrane. This gives your child the best conditions for a good night's sleep.
Shop here
At Archive Store we offer a wide selection of fitted sheets made of the softest organic cotton or linen, plain or with a sweet print. The most common size is 60x120 cm or for Sebra 70x110cm. All sheets will fit both cot sizes.
Shop here
Underneath your woolen blanket, you can use a flat sheet to tuck in your baby. A tip from us: instead of a flat sheet, you can use a large swaddle that matches your bedlinen as well. You need many of them anyways and they're so multifunctional! Plus, it will protect your woolen blanket.
Shop here
An absolute must-have if you ask is, is a woolen blanket. Preferably in 100% wool and yes, you can use it in summer as well. The advantage of wool is that it regulates the temperature of your little one. Merino wool doesn't itch, is antibacterial and you don't have to wash it frequently.
Discover here
This step is optional, but will definitely contribute to the most comfy and inviting bed for your little one.
Create an extraordinary space for your little one to dream, play, and grow with the Linen Canopy from Hazel & George. This linen canopy in Off White color is made from the finest quality linen, combines elegance with durability. This linen canopy hanging over the bed protects from the sun's rays during the baby's nap, and in the older kid's room, it is ideal for creating cozy corners to play. Its versatile nature allows it to seamlessly blend with any room decor. 
Discover here
This step is optional, but will definitely contribute to the most comfy and inviting bed for your little one.
A cuddly toy and warming pillow in one. Cuddly animals include a re- movable cotton cushion, which is filled with cherry stones. The cherry stones are also perfect for cooling. Either as a travel pillow, nursing pillow or sofa cover.
Discover here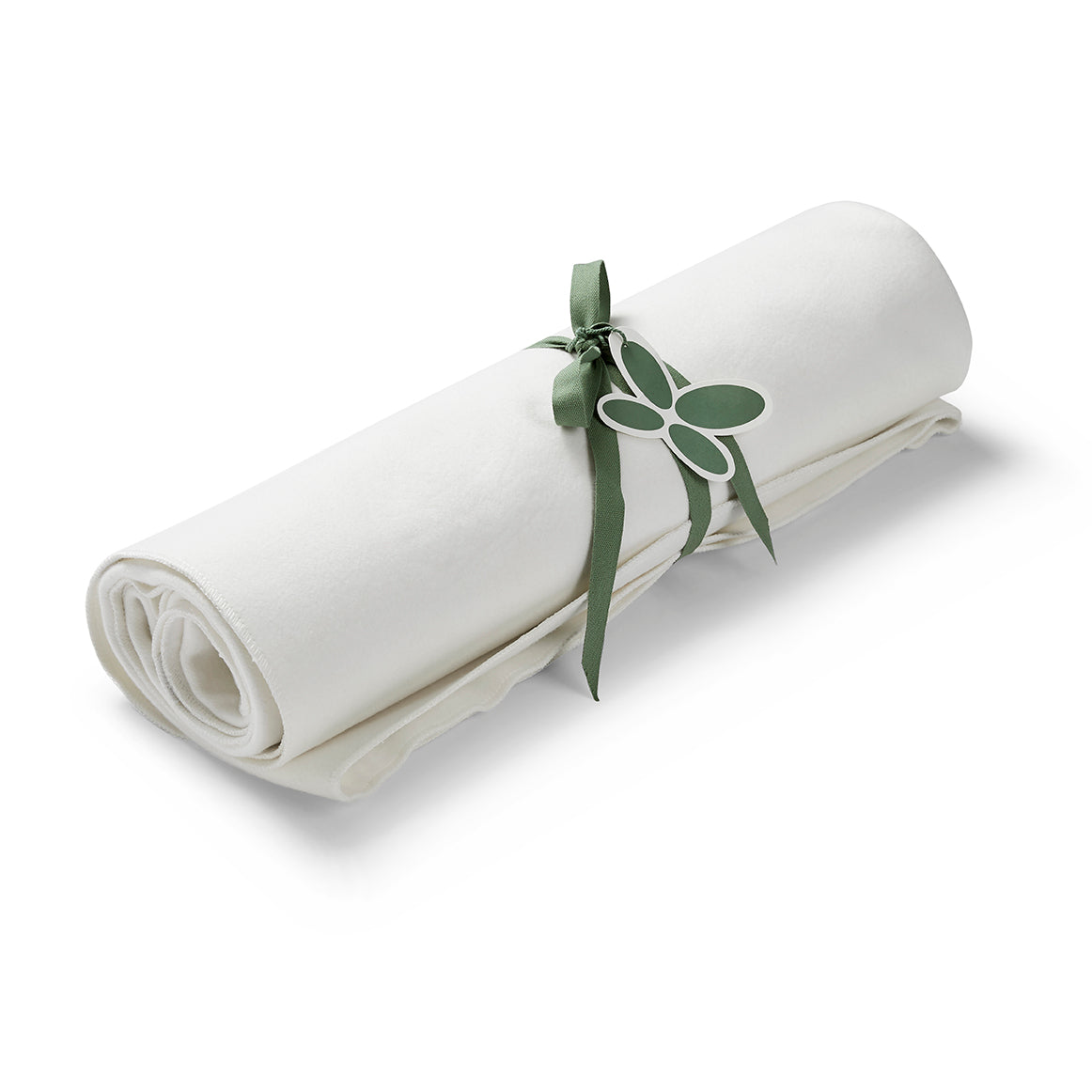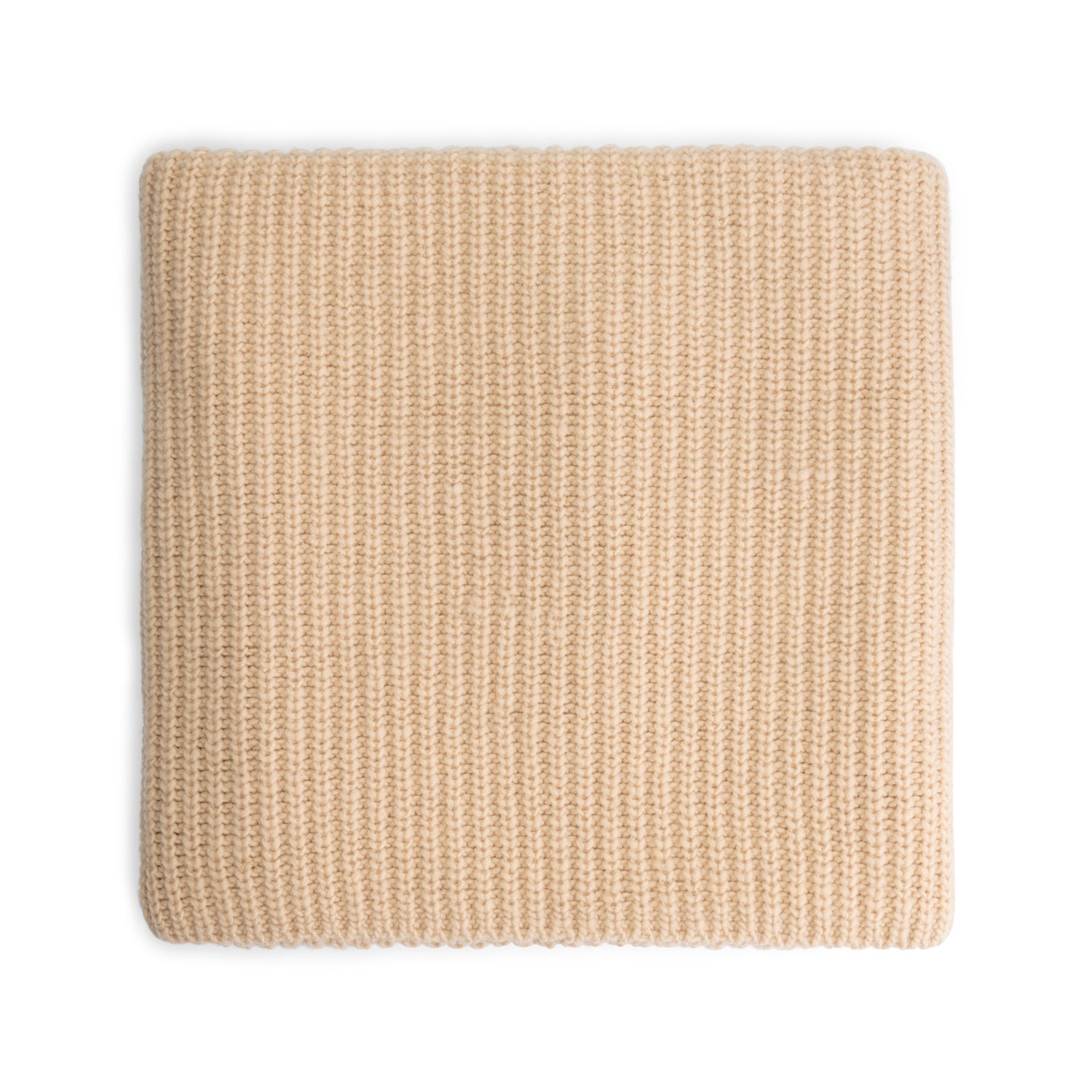 Well designed cots
Make your baby sleep like a...baby in our meticulously curated selection of cots for your nursery. Beautiful brands like Oliver Furniture and Sebra all offer sustainable and high quality products that last for many generations to come.
Shop here
The Steps
Step 1: The Bed protector

Step 2: Fitted sheet

Step 3: Flat Sheet

Step 4: (Woolen) blanket

Step 5: Decoration

Step 6: Decoration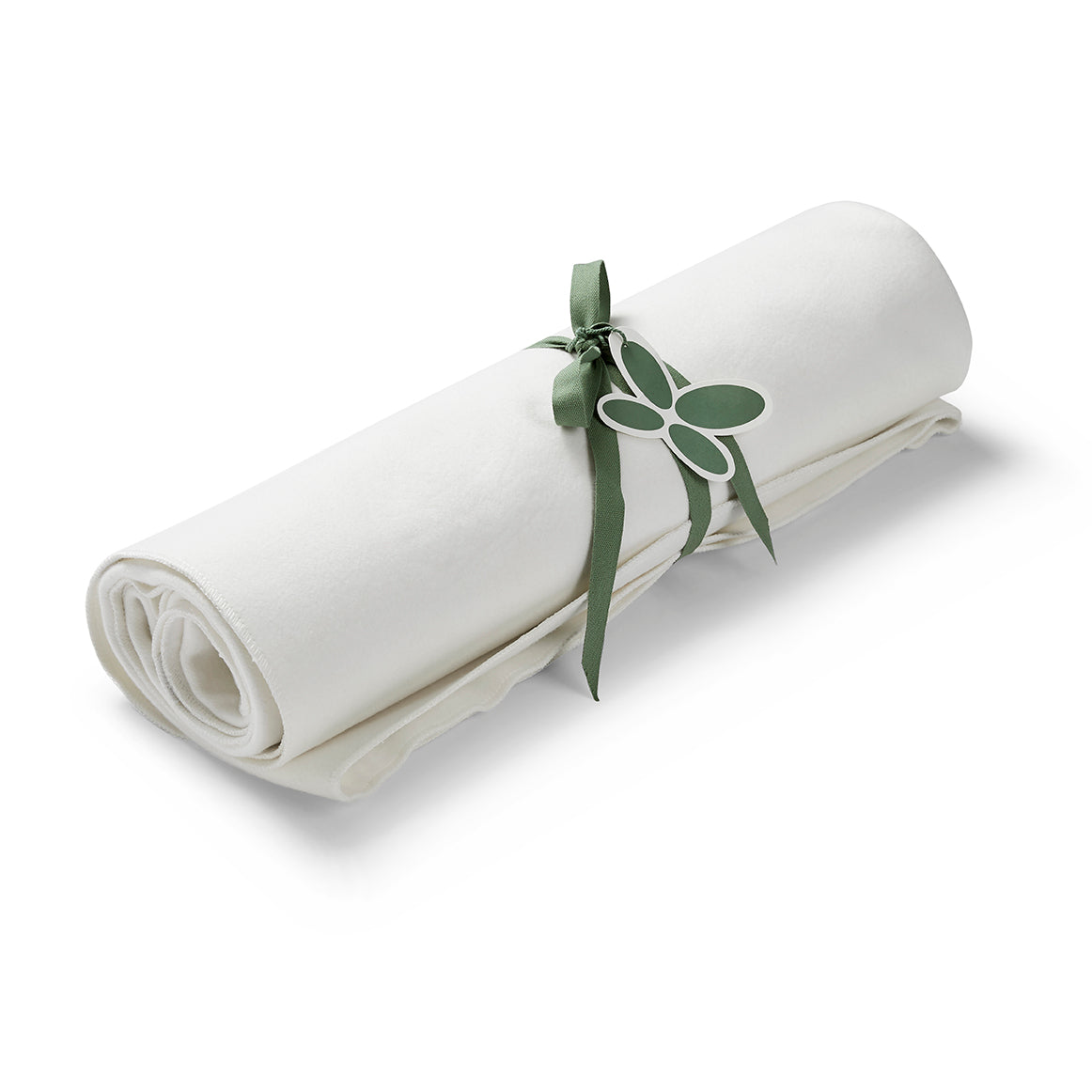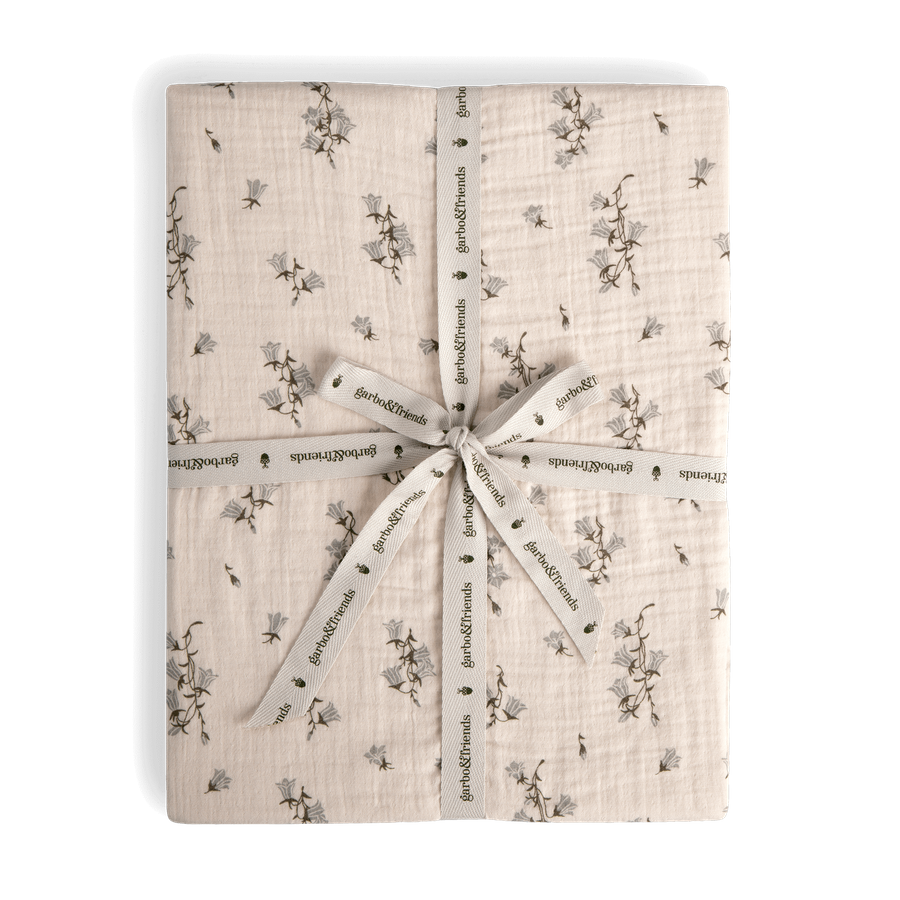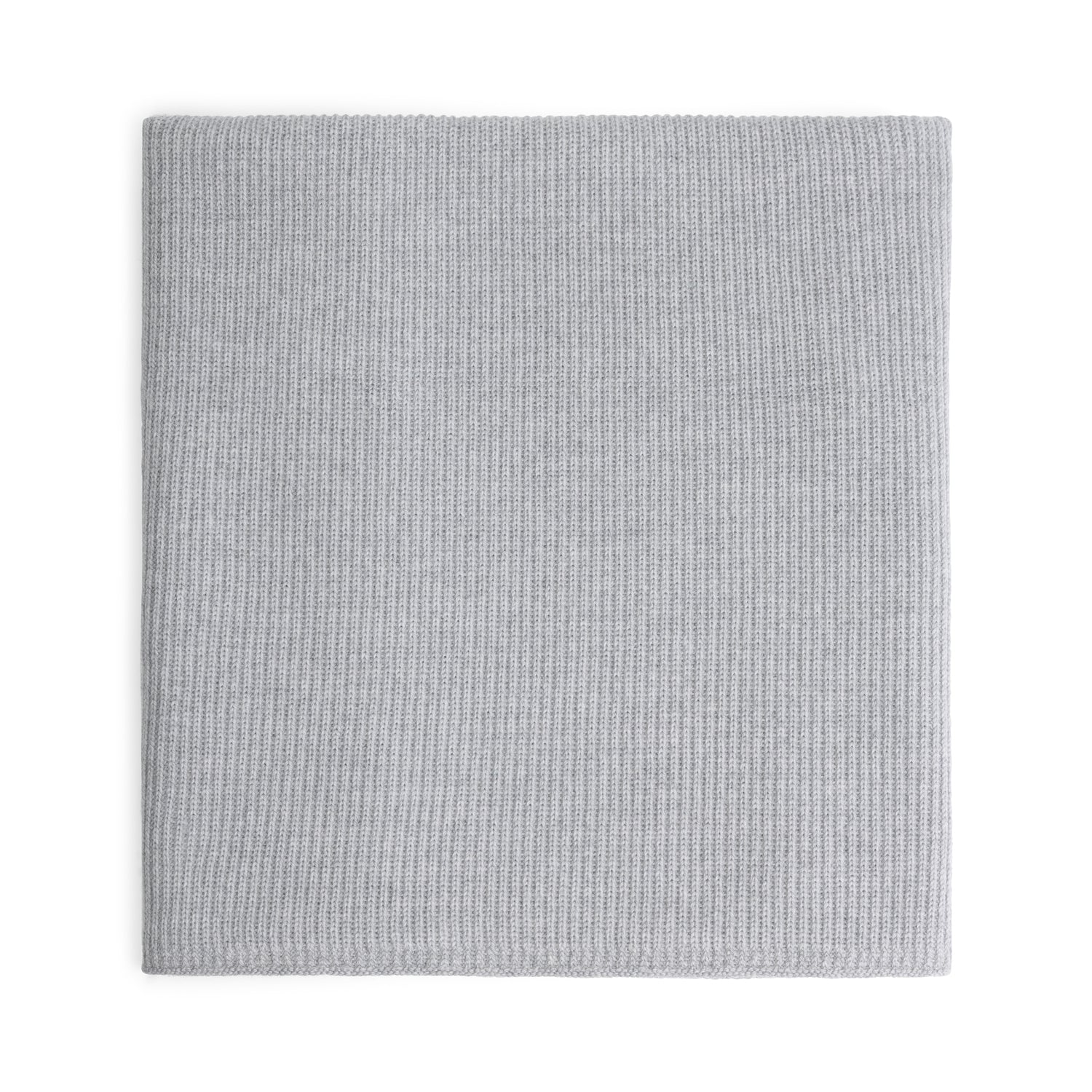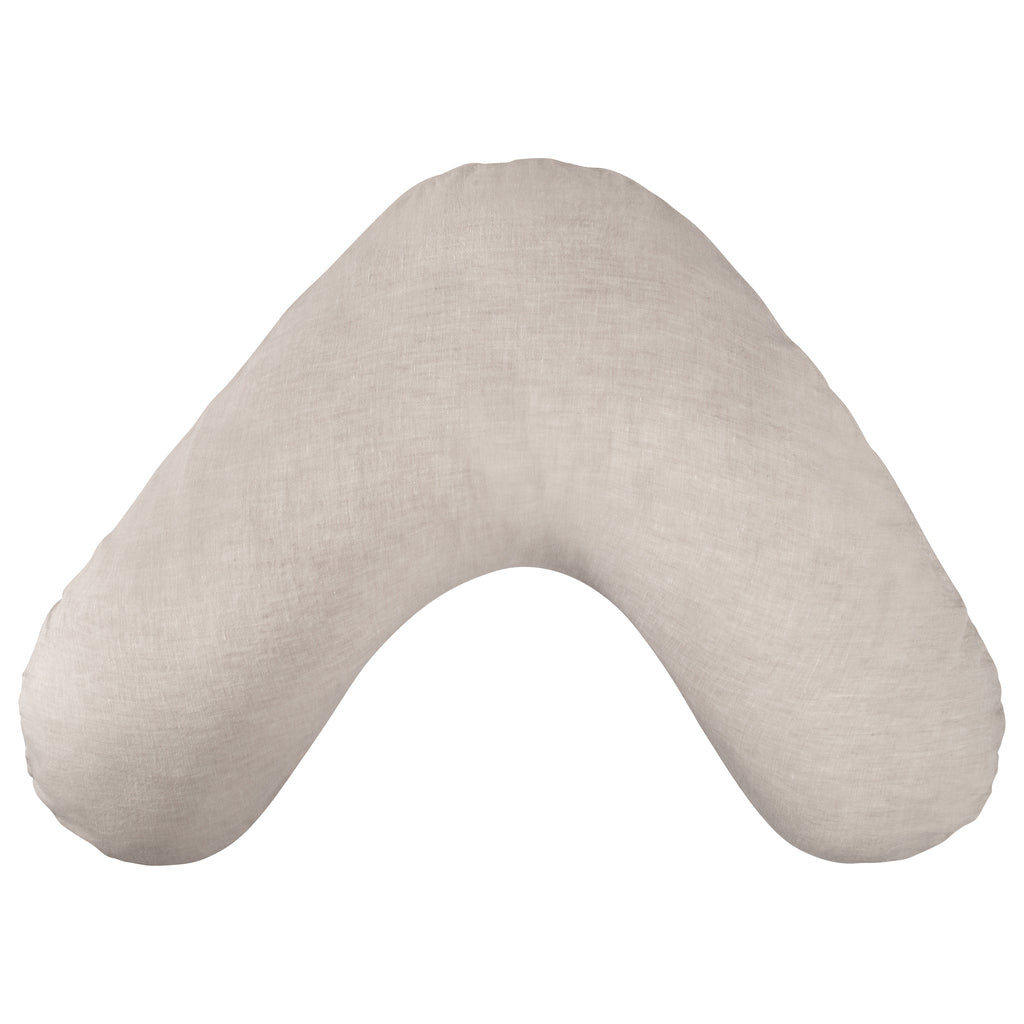 Discover our Cribs and Cots here