HoliYAY!
Prepare for the Holiday Season with our carefully curated gift guide. Explore the enchanting world of magical tableware, distinctive Christmas tree decorations, sparkling outfits, and exclusive gifts. Let us inspire your festive celebrations with a selection that captures the spirit of the season. Elevate your holiday experience with our handpicked suggestions for a truly magical and memorable celebration.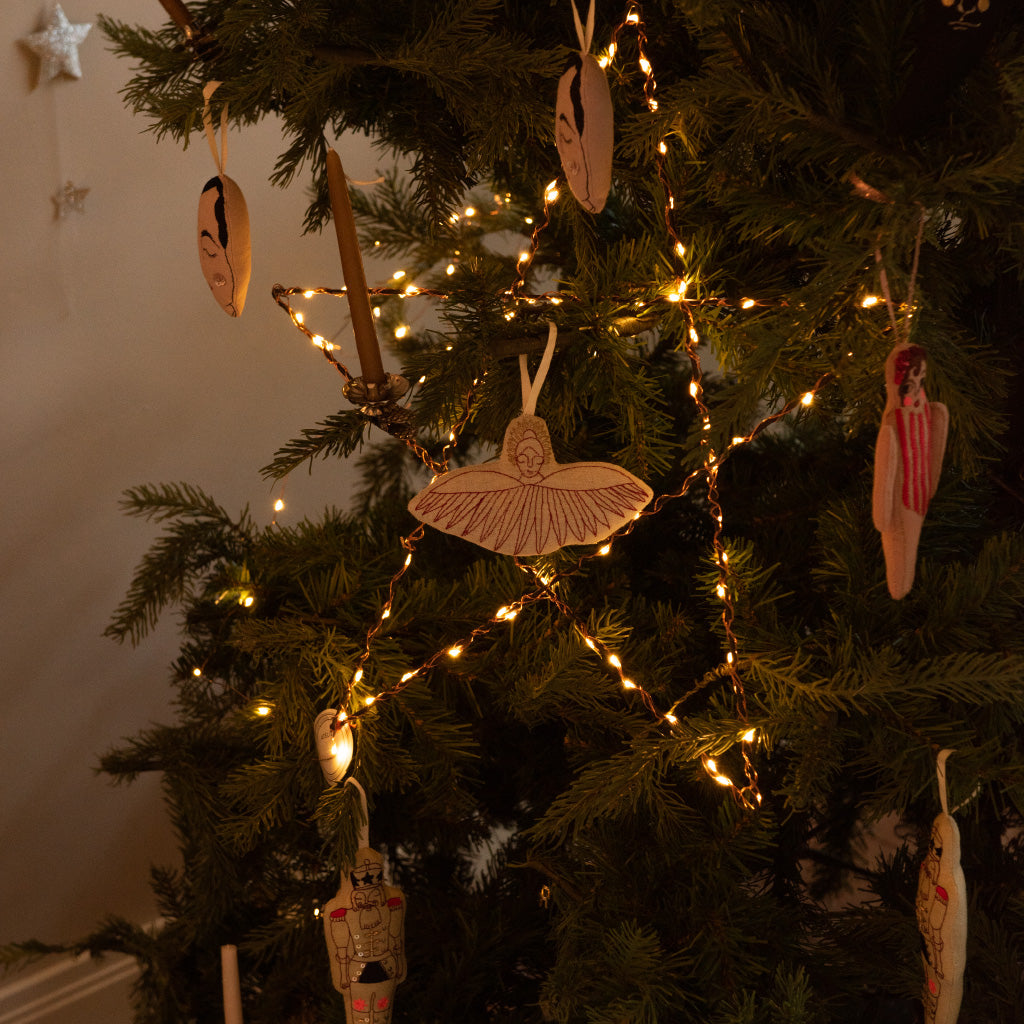 Decorate the Tree
Transform your tree into a unique artistic centerpiece this year with our distinctive ornaments. Elevate your holiday décor by adding lights, placing presents underneath, and gathering together for the ultimate festive ambiance. Make this season memorable with a tree that captures attention and creates a magical holiday atmosphere.
Start decorating here
Skippy Cotton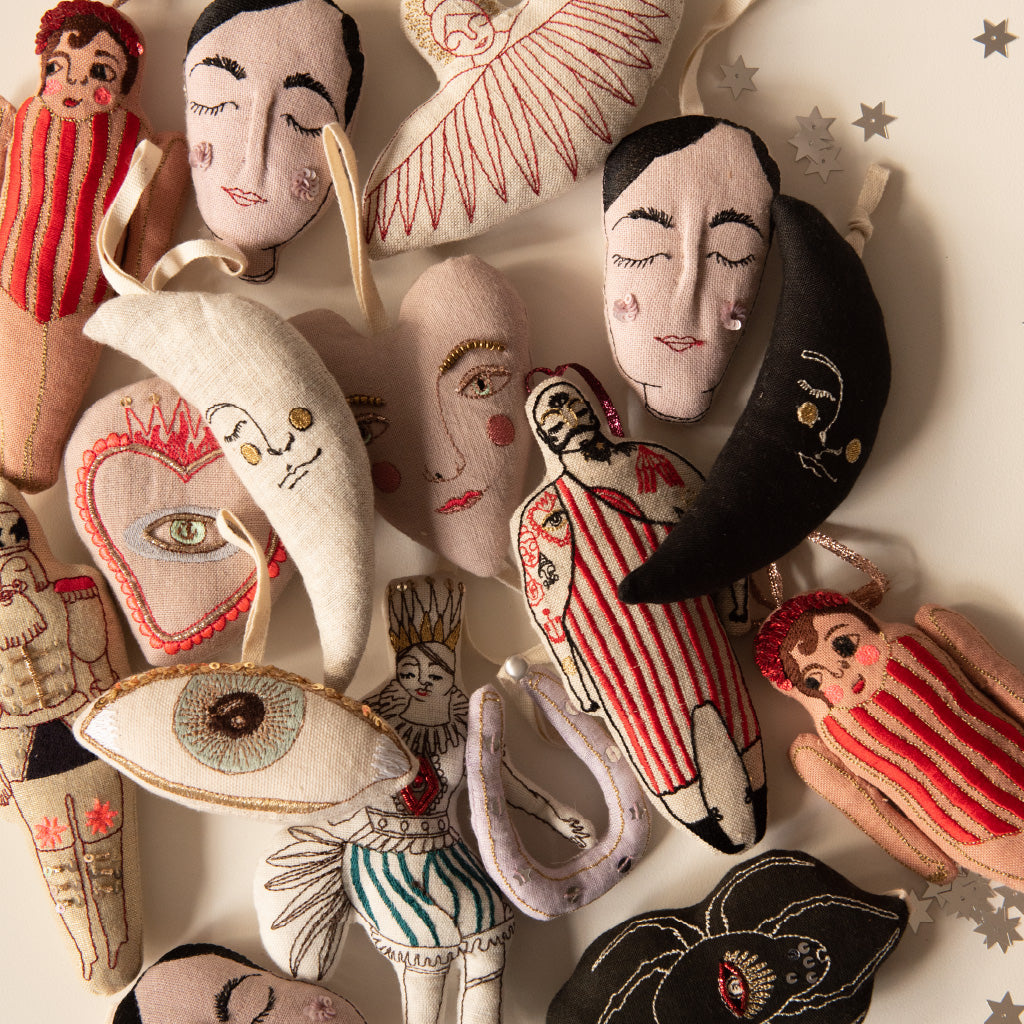 About The Brand
Skippy Cotton is Emma Mierop: an exceptionally imaginative, self-taught textile and paper-based artist, based in the Northern NJ/NYC area. In 2021, Emma launched her first clothing collection, Circa 26—inspired by family heirlooms and inherited, ancestral treasures—to great praise, and continues to expand both the Skippy Cotton and Circa 26 worlds.As her brand's recognition has grown, Emma has made it her mission to use her influence and platform to support her community of small, female-run businesses—something she's deeply passionate about.
Discover here
Meet Anouk Kramer
Anouk Kramer is best known for her rustic pottery with its subtle golden lining but also for her richly decorated tulip vases, unmistakably Dutch. Anouk has been making pottery since 1995.
Specially for this year Anouk made these Heart Ornaments exclusively for The Archive Store as we more then ever feel that Love & Peace is all we need.
Heart Ornaments
Festive outfits
Share information about your brand with your customers. Describe a product, make announcements, or welcome customers to your store.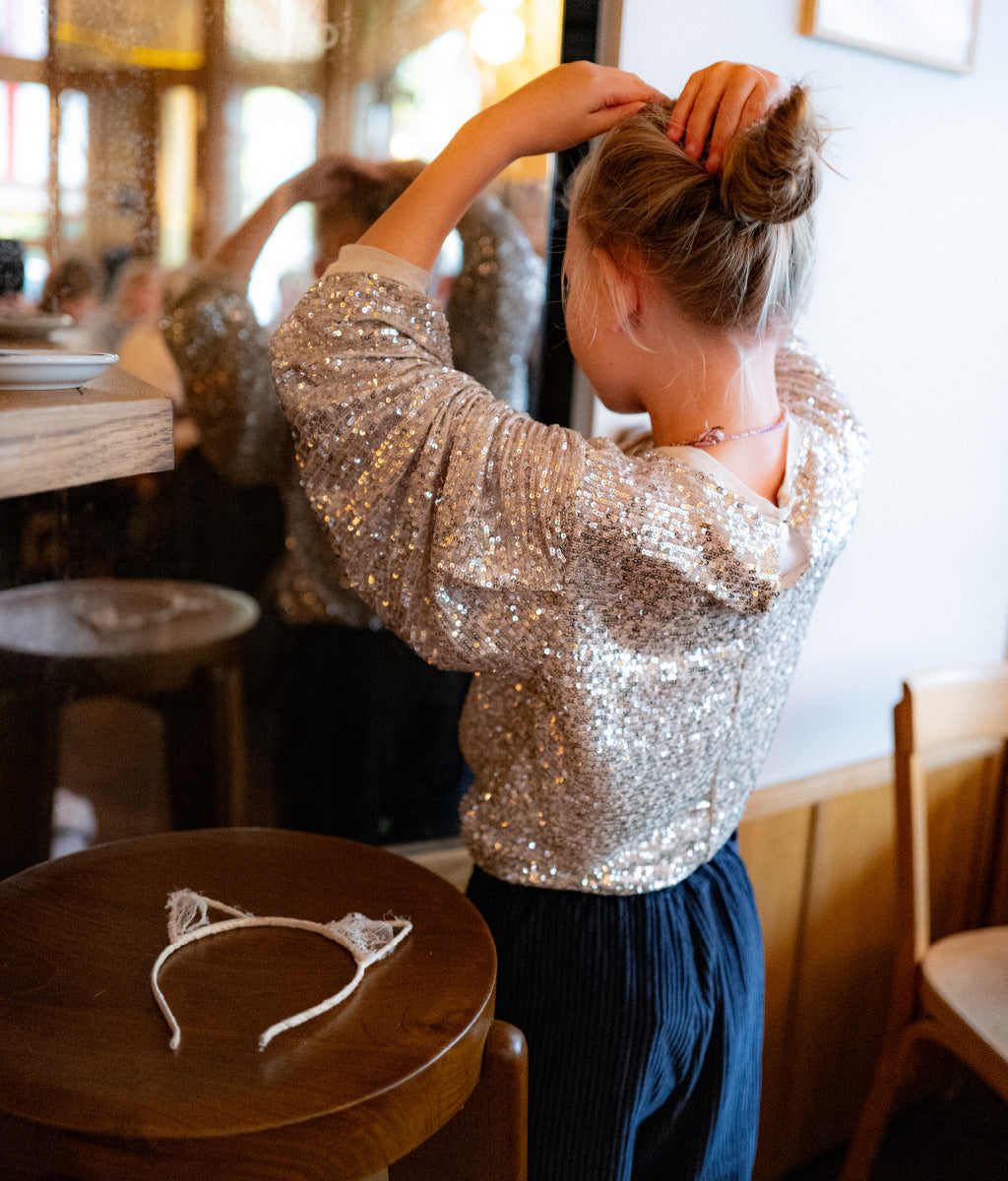 Get Holiday ready with The New Society
whether it's a Glittery Top, Velour Rib Pants, or a striking Big Collar Dress, we have everything you need to elevate your style for the season. Embrace the holiday spirit in trendsetting outfits that blend glamour and comfort seamlessly. Discover the perfect ensemble to make a statement during the festive season with The New Society's diverse and stylish offerings.
Shop here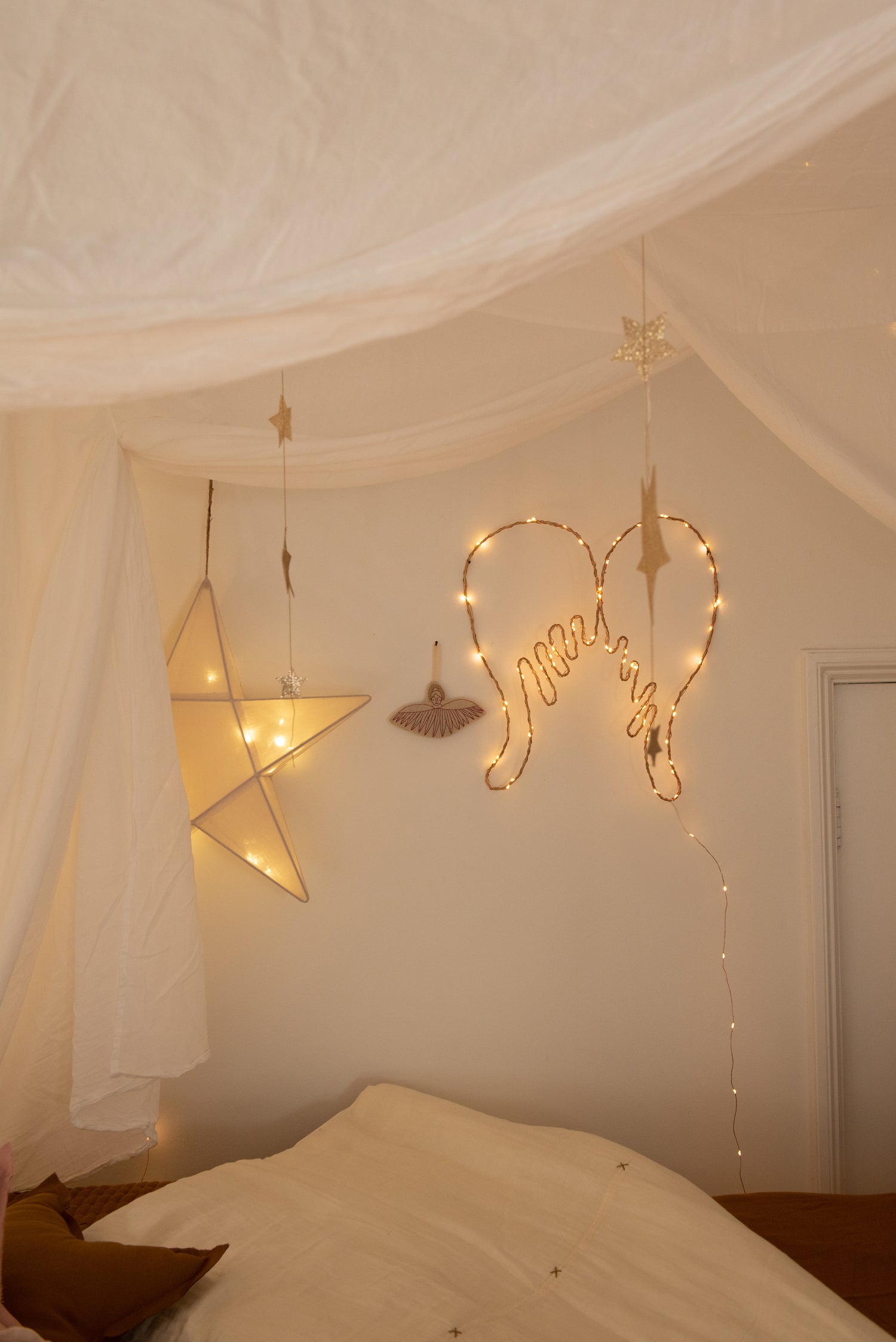 Shine like an Angel
The lighting sculptures of Zoe Rumeau are an all year round decorative piece but gives just that little extra when days are short and nights are dark.
Shop here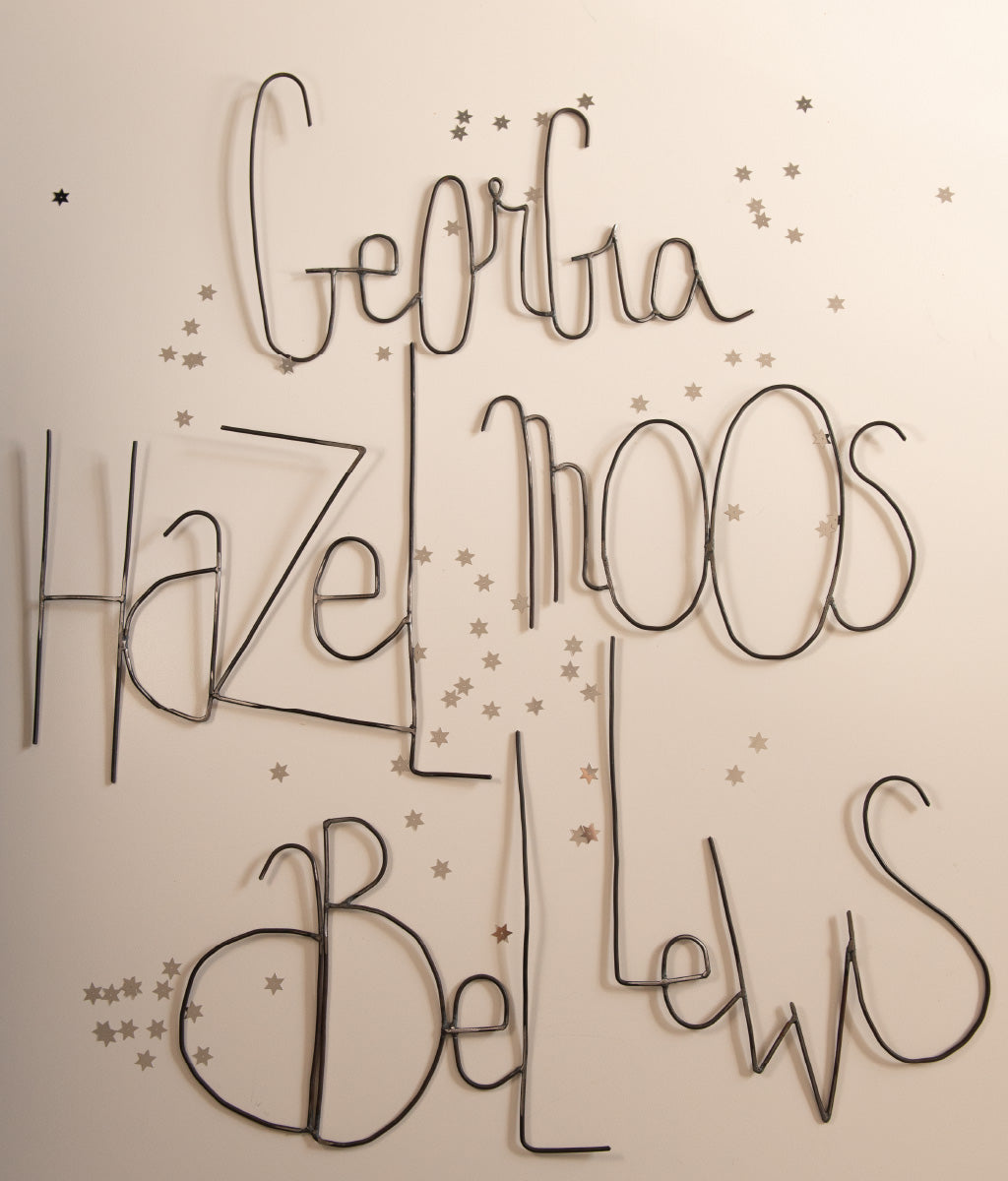 Make it personal
Order your personalized Wire Name before the 4th of December to make sure you will receive this unique gift before Christmas. Each name is handmade in Paris by artist Zoe Rumeau herself.
Shop here
Find everything from Zoé here
Looking for the perfect gift?
A Giftcard is always a good idea
Share information about your brand with your customers. Describe a product, make announcements, or welcome customers to your store.